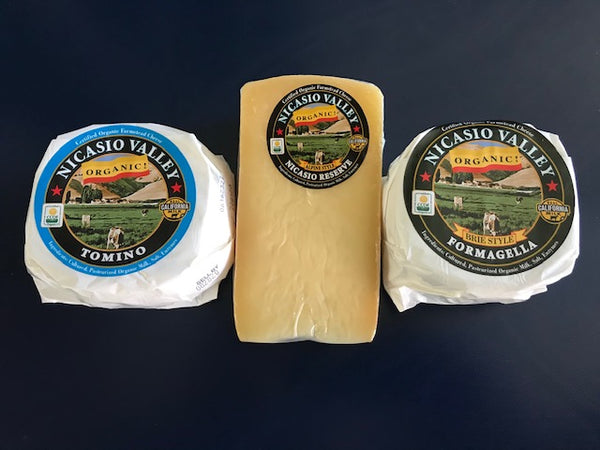 Blackbird Trio
Formagella, Tomino, Nicasio Reserve

Formagella: Made in 3" rounds with a velvety white exterior, this is the mildest of our aged cheeses, similar to a Camembert or Brie.
Tomino: A soft ripening cheese made in 3 inch rounds and aged for at least 5 weeks. It is a delicate, lightly washed rind cheese with a pungent aroma and a powerful yet pleasant flavor.
Nicasio Reserve: A classic Swiss-Italian mountain cheese with a rich flavor, refined and luxurious from aging at least three months. Gold medal winner at the California State Fair.